---
Rougarou Flash Fiction Contest 2018
Dates: March 7 – June 1, 2018 CLOSED
Judge: Keith Lee Morris
Prize: $250 and publication
Rougarou's Flash Fiction Contest has closed. We are currently reading submissions. Our winner will be announced late Fall. Thank you to all those who submitted!
---
2017 Rougarou Poetry Contest Winner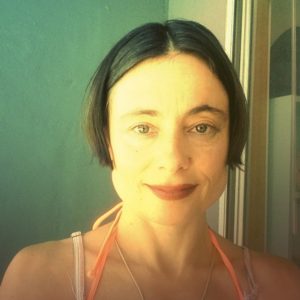 "to live and die in a small town" by Dawn Robinson
Dawn Robinson lives in Northern California, near to the ocean. She enjoys reading december magazine, Queen Mob's Teahouse, has works published by Architrave Press, and has been fortunate enough to be surrounded by brilliant authors and artists of all kinds. The poet Marvin Bell has had a profound influence on her, in terms of his commitment not only to poetry, but to the community which he fosters.
---
2017 Rougarou Poetry Contest Finalists
Daniel Blokh
Melanie Graham
Maximilian Heinegg
Lucian Mattison
Zachary Matteson
Kathryn Merwin
Dawn Robinson
Anastasia Stelese
---
2017 Rougarou Poetry Contest Judge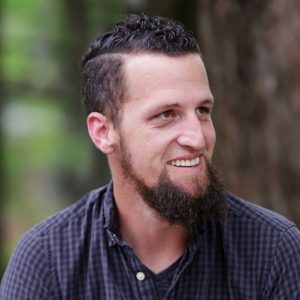 J. Bruce Fuller is a Louisiana native, and is currently a 2016-2018 Wallace Stegner Fellow in Poetry at Stanford University. His chapbooks include The Dissenter's Ground (Hyacinth Girl Press 2016), Notes to a Husband (Imaginary Friend Press 2013), Lancelot (Lazy Mouse Press 2013), 28 Blackbirds at the End of the World (Bandersnatch Books 2010), and Flood which is the winner of the 2013 Swan Scythe Chapbook Contest. He is the co-editor of Vision/Verse 2009-2013: An Anthology of Poetry (Yellow Flag Press 2013). His poems have appeared at Crab Orchard Review, Harpur Palate, Pembroke Magazine, The Louisiana Review, burntdistrict, Birmingham Poetry Review, and Louisiana Literature, among others. He is the editor and publisher of Yellow Flag Press. He received an MFA from McNeese and a PhD from the University of Louisiana at Lafayette.
---